I wish...

Here you can find animated virtual books to send to any family member, your partner and friends. Turn the pages by clicking on play.
More categories, ecards and fun: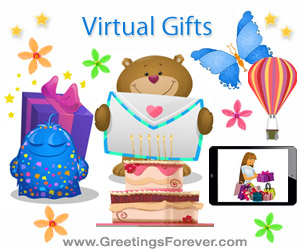 Add virtual gifts to your Skype or Facebook. Join here

Quote of the day
You cannot change the past, but you can change your future.