Most popular: Birthday ecards. Family egreetings to send warm wishes to your love ones. Girl names and boy names. Baby names. Images to share on social networks.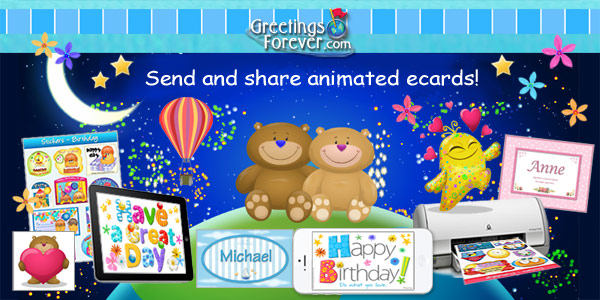 Over 5000 cards to send and share: birthday, happy day, greetings, good night, hugs, thank you, push up, with characters, flowers, landscapes, animals and many other options. There are also cards to print, phrases and images to share.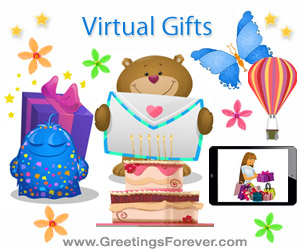 Add virtual gifts to your Skype or Facebook. Join here

Quote of the day
We can do no great things; only small things with great love. Mother Teresa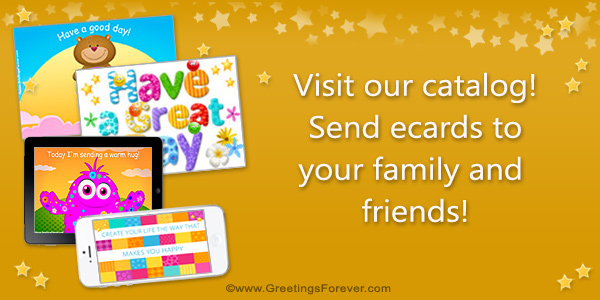 Ecards to send greetings and congratulations from any part of the world in those special occasions or every day during the whole year.