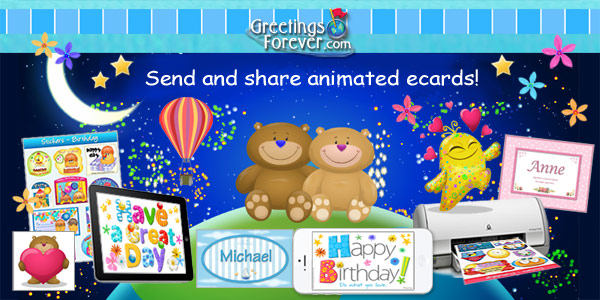 Over 5000 cards to send and share: birthday, happy day, greetings, good night, hugs, thank you, push up, with characters, flowers, landscapes, animals and many other options. There are also cards to print, phrases and images to share.

Enjoy immediate access to all the
premium ecards
without limits.

Outbox to manage all the
ecards you send
.

Send, share or print colorful cards with
names
.

Your photo
album and favorite ecards
.

Virtual gifts
for your messages.

Printable cards
for birthdays and special dates.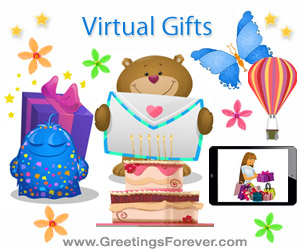 Add virtual gifts to your Skype or Facebook. Join here

Quote of the day
To be able under all circumstances to practice five things constitutes perfect virtue; these five things are gravity, generosity of soul, sincerity, earnestness and kindness.
Confucius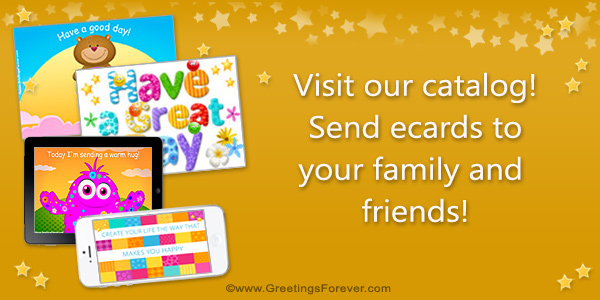 Ecards to send greetings and congratulations from any part of the world in those special occasions or every day during the whole year.