Hello ecards, hello free ecards, hello egreetings, hi, good night, good evening, hello e-cards, ECARDS, HELLO ECARDS, happy day ecards for friends, hello greeting cards, special days cards, egreetings for special friends, hi animated ecards, friendship, hello ecards with music.
Hi, Hello ecards to send greetings and messages for every day of the week! Wish someone a great day with these funny free or premium ecards.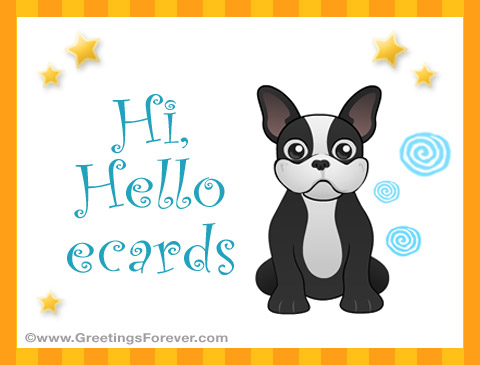 Ecards of Hi, Hello
Hi, Hello ecards Images with names
Hi, hello ecards, free ecards, premium ecards, egreetings, hugs, messages for every day, best wishes, have a great day, fun, flowers, landscapes, little pets, nice images, for friends, for my family.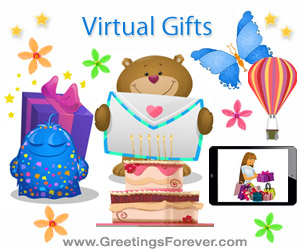 Add virtual gifts to your Skype or Facebook. Join here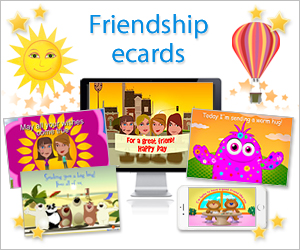 friends
who are always there for you.

Quote of the day
Excellence is not a destination; it is a continuous journey that never ends.
Brian Tracy
Phrases related to this page:
Hi, Hello ecards to send
Hi, Hello ecards for share on facebook
Hi, Hello Postcards
Animated Hi, Hello ecards
Hi, Hello egreetings
Hi, Hello E-cards
Funny ecards
Free Hi, Hello ecards
Popular Hi, Hello ecards
Images of Hi, Hello cards
Printable Hi, Hello cards
Hi, Hello images
Hi, Hello cards to print
Hi, Hello phrases
Hi, Hello cards with photos
Hi, Hello ecards for facebook
Hi, Hello ecards for mobile
Hi, Hello ecards for whatsapp