Colorful balloons and birthday cake

Here you will find new features to surprise that special someone. Send surprise envelopes on important occasions, birthdays, or just to say hi.
More categories, ecards and fun: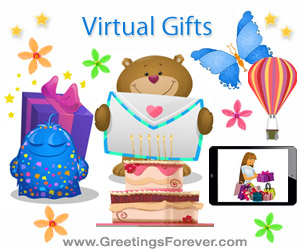 Add virtual gifts to your Skype or Facebook. Join here

Quote of the day
Don't choose the one who is beautiful to the world. But rather, choose the one who makes your world beautiful.