Names, the meaning of names. Look for the meaning of your name, the names of your family or the names of your friends. Baby names, colorful names to send or print. Look for a name in Alphabetical order.
Meaning of names, What is the meaning of my name? Meaning and origin of the names
What name we will give our son?
Baby Names
You can send the names by email, print or surprise someone with a different gift. Also look for children names.

Send or share on WhatsApp, Skype, Facebook or Twitter:

Copy the link in your WhatsApp or Skype.
You can recommend the sections of ecards that you love!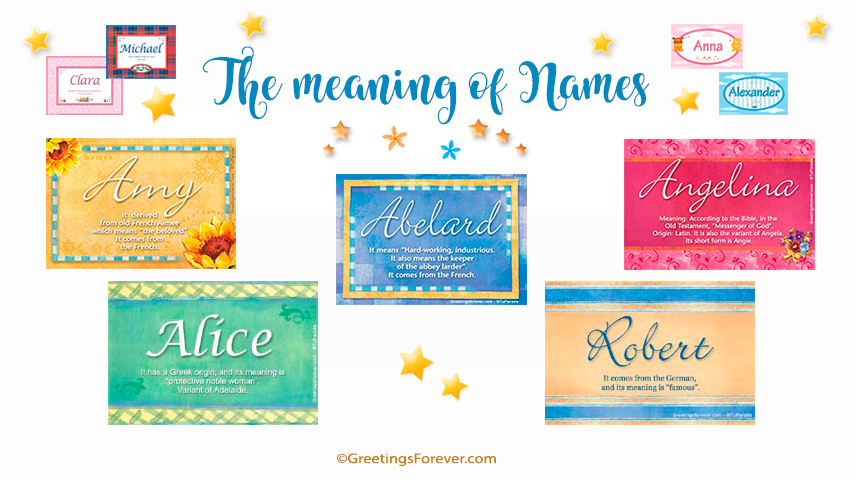 Phrases related to this page:
Names
Name Origin
Female names
Women's names
Names for girls
Names for boys
Male names
Names of Greek origin
Baby Names
Girl name
Names Dictionary
First names
Baby Girl Names
Baby Boy Names
Origin of my name
Men's names
Latino names
Biblical names